Katie Matthews, a first-grade teacher at Valle Crucis School, has been awarded the Presidential Award for Excellence in Mathematics and Science Teaching.
Read more: Teacher at Valle Crucis School Receives Presidential Award for Excellence
AppHealthCare and the Mediation and Restorative Justice Center (MRJC) were among the 2019 recipients awarded funding through the federal Comprehensive Opioid Abuse Site-based Program (COAP) under the Bureau of Justice Assistance of the U.S. Department of Justice (more information about the COAP here).
Read more: AppHealthCare, MRJC and WCSO Receive Funding to Respond to Opioid Epidemic
The REEL ROCK Film Tour, one of climbing's greatest celebrations, returns this fall to Lees-McRae with a screening on Friday, Nov. 1 in Evans Auditorium.
Read more: REEL ROCK Film Tour Returns to Lees-McRae November 1st
Watauga County One-Stop early voting begins at the Plemmons Student Union this Monday, and will continue weekdays 10am-4pm until November 1st.
LIFE Village, Living Innovations For Exceptional, is developing an inclusive residential community for adults with autism and related challenges to live, learn and grow in a safe, supported environment.
Read more: Peter Pedroni Memorial Charity Dinner to Benefit LIFE Village
The man accused of felony hit-and-run after fatally hitting a cyclist October 10th in Caldwell County, has been located and arrested.
Read more: Man Accused of Hit-and-Run That Killed Cyclist, Found and Arrested
Last Saturday, Avery County Sheriff's Office deputies answered a call about a vehicle blocking a driveway, and partially in the road, which led to a huge drug bust off of Little Plumtree Creek Road.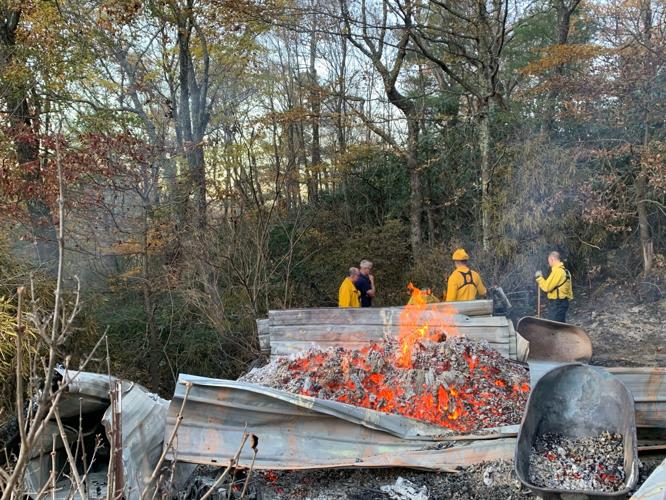 A woman was found dead following a fire in a home in Vilas Tuesday afternoon.
Read more: A Cigarette Was Found to Be Cause of House Fire in Vilas, One Killed
The National Weather Service announced a wind advisory for northwest North Carolina.
Read more: Wind Advisory in High Country Areas Today and Tomorrow Morning
The Watauga County Board of Education will hold a work session at 6 p.m on Tuesday, October 22 in the gymnasium of Valle Crucis Elementary School.
Read more: Work Session This Tuesday Regarding New Valle Crucis School Plans
One-Stop early voting has begun in Watauga County for the November 5th Municipal Election.
Read more: One-Stop Early Voting in Watauga County Begins Today