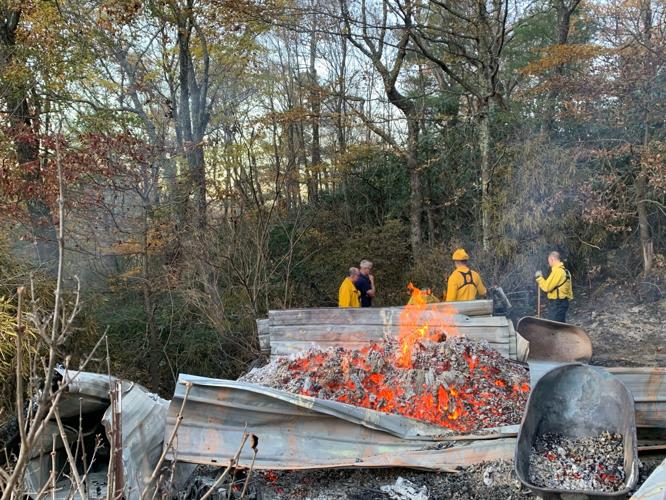 A woman was found dead following a fire in a home in Vilas Tuesday afternoon.
Read more: A Cigarette Was Found to Be Cause of House Fire in Vilas, One Killed
The Watauga County Board of Education will hold a work session at 6 p.m on Tuesday, October 22 in the gymnasium of Valle Crucis Elementary School.
Read more: Work Session This Tuesday Regarding New Valle Crucis School Plans
One-Stop early voting has begun in Watauga County for the November 5th Municipal Election.
Read more: One-Stop Early Voting in Watauga County Begins Today
The REEL ROCK Film Tour, one of climbing's greatest celebrations, returns this fall to Lees-McRae with a screening on Friday, Nov. 1 in Evans Auditorium.
Read more: REEL ROCK Film Tour Returns to Lees-McRae November 1st
Appalachian State's College of Health Sciences is hosting several health fairs for ages 50+ .
Read more: Free Health Screenings at Leon Levine Hall for Ages 50+ This Friday
LIFE Village, Living Innovations For Exceptional, is developing an inclusive residential community for adults with autism and related challenges to live, learn and grow in a safe, supported environment.
Read more: Peter Pedroni Memorial Charity Dinner to Benefit LIFE Village
Homecoming for Appalachian State University is this weekend.
Last Saturday, Avery County Sheriff's Office deputies answered a call about a vehicle blocking a driveway, and partially in the road, which led to a huge drug bust off of Little Plumtree Creek Road.
MountainTrue announced their annual award winners for 2019.
Read more: MountainTrue Announces Annual Award Winners, One from Banner Elk
The National Weather Service announced a wind advisory for northwest North Carolina.
Read more: Wind Advisory in High Country Areas Today and Tomorrow Morning
Appalachian State University's performing arts series, "The Schaefer Center Presents…" brings the razzle dazzle of Taj Express: The Bollywood Musical Revue to the Schaefer Center stage on Friday, Nov. 8 at 7pm, as a stop on its North America tour.
Read more: The Schaefer Center Presents...Taj Express: The Bollywood Musical Revue