The Bellwether College Consortium has announced its list of 30 community colleges nationwide selected as 2020 finalists for the highly coveted Bellwether Awards, and Caldwell Community College and Technical Institute is among 10 finalists for the Instructional Programs and Services category.
Internet service providers and electric membership cooperatives can now apply for $15 million in state funding aimed at helping bring high-speed internet access to rural parts of North Carolina.
Read more: Applications Period Opens for $15M in GREAT Grants to Expand Broadband Access in Rural NC...
A Miller's Creek woman has been charged with embezzlement from Carolina West Wireless.
Blowing Rock Town Council met last week and swore in new members.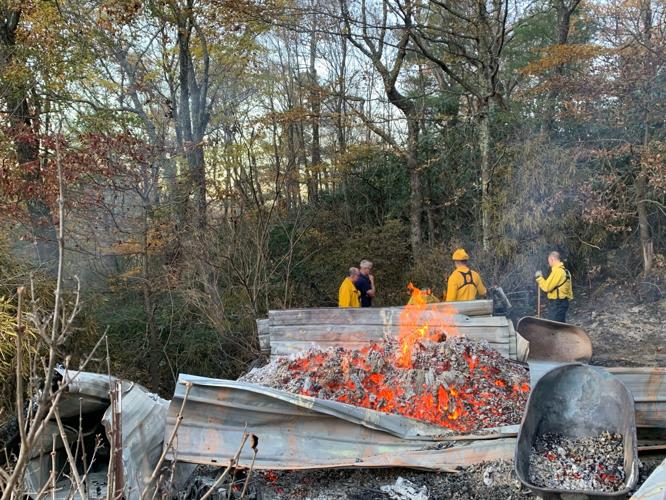 A fire caused damage to a home on Friendship Road just outside of Jefferson last week.
Ashe County's Blue Ridge Theater and Events Center is up for sale.
The Boone Town Council will hold a special meeting Monday evening, December 16, at 6pm at Town Council Chambers, 1500 Blowing Rock Road Boone.
Read more: Boone Town Council Holds Special Meeting Monday December 16
The N.C. Wildlife Resources Commission has opened the public comment period for proposed changes to agency regulations related to wildlife management, inland fisheries and game lands for the 2020-2021 seasons.
Read more: NV Wildlife Commission Opens Public Comment Period
There are now stiffer penalties for drivers who violate the state's 'move-over' law.
Read more: New Penalties In Effect For Violators of "Move Over" Law
Sugar Mountain Ski Resort owner Gunther Jochl has been honored by North Carolina Governor Roy Cooper with the state's most prestigious award.
Read more: Gunther Jochl Presented Order Of The Long Leaf Pine
Charles A. Cannon, Jr. Memorial Hospital recently received a three year grant from The Duke Endowment totaling $290,000.
Read more: Cannon Memorial Receives Grant For Paramedicine Program