Ivory McPherson, a former assisted living facility caretaker charged with felony elder abuse in March pleaded guilty to a lesser charge last Thursday, September 5th in Ashe County Superior Court.
Read more: Woman Charged with Felony Elder Abuse Pleads Guilty to Lesser Charge
For the second time, Blowing Rock has been chosen as the starting Host Town for the Cycle North Carolina Mountains to Coast Ride.
Read more: Blowing Rock Chosen again as Host Town for Mountains to Coast Ride
The Caldwell Community College and Technical Institute has invited the Watauga County Board of Commissioners to attend a CCC&TI Trustees Dinner Meeting on Wednesday, September 18th.
Read more: CCC&TI Invites the Watauga County Board of Commissioners to Trustees Meeting
Listen to High Country Radio News from Friday, September 6th: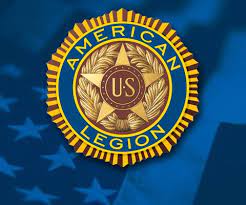 President Trump signed S. 504 on July 30th, which sets new dates for veteran eligibility for American Legion membership.
Read more: Veteran Eligibility for American Legion Updated and Honor Guard Service Info
A Todd woman that was involved in a vehicle collision in Boone on Monday and suffered serious injuries has died from those injuries.
Read more: Todd Woman Dies from Injuries Sustained in Vehicle Crash on Monday
Listen to High Country Radio News from Thursday, September 5th:
Over 100 community members attended a meeting to discuss moving the Valle Crucis School to a new location.
Read more: Community Members Gathered to Discuss New Valle Crucis School
A wastewater spill at the Beaver Creek Pump Station this past Monday in West Jefferson led to the spilling of an estimated 8,000 gallons of untreated wastewater.
Read more: Estimated 8,000 Gallons of Wastewater Spilled in West Jefferson
The Appalachian Ranger District has closed the Overmountain Shelter in Avery County near the Appalachian Trail due to structural damage.
Read more: Appalachian Ranger District Closes Overmountain Shelter in Avery
Avery County High School has a new assistant principal this school year.
Read more: Avery County High School Welcomes New Assistant Principal