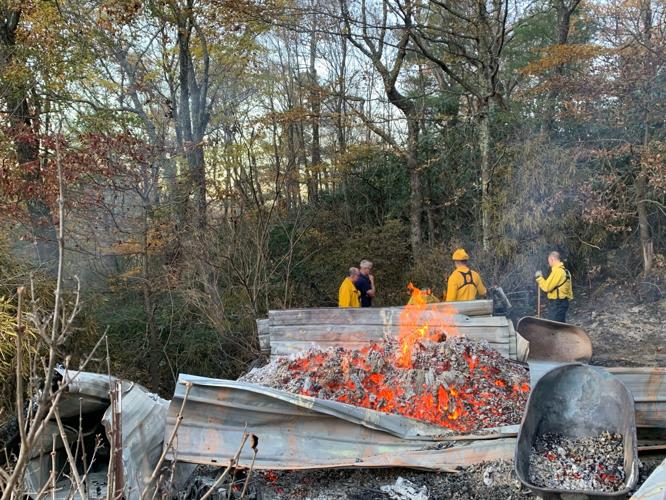 A fire caused damage to a home on Friendship Road just outside of Jefferson last week.
The Boone Town Council will hold a special meeting Monday evening, December 16, at 6pm at Town Council Chambers, 1500 Blowing Rock Road Boone.
Read more: Boone Town Council Holds Special Meeting Monday December 16
With the year almost gone, local Realtors have already sold more homes than in all of 2018, according to the latest real estate report by the High Country Association of Realtors.
Read more: November Real Estate Sales Continues Growth Trend
There are now stiffer penalties for drivers who violate the state's 'move-over' law.
Read more: New Penalties In Effect For Violators of "Move Over" Law
The Lees-McRae New Opportunity School for Women (NOSW) received a $17,500 People in Need grant from The Community Foundation of Western North Carolina (CFWNC) for Summer 2020 programming.
Charles A. Cannon, Jr. Memorial Hospital recently received a three year grant from The Duke Endowment totaling $290,000.
Read more: Cannon Memorial Receives Grant For Paramedicine Program
The Watauga Community Band Christmas Concert will be held Sunday.
Democrat David Wilson Brown, from McAdenville in Gaston County, has filed to run for the US House of Representatives for the Fifth District of North Carolina.
An Ashe County singer songwriter has released a new Christmas record.
Read more: West Jefferson Songwriter Releases Christmas Song
Beech Mountain Town Manager Tim Holloman has been fired.
Agricultural producers now can enroll in the Agriculture Risk Coverage (ARC) and Price Loss Coverage (PLC) programs – two USDA safety net programs – for the 2020 crop year.
Read more: Enrollment Underway For ARC, PLC Programs From USDA