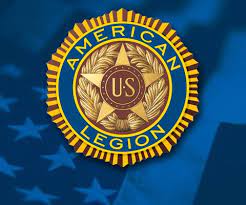 President Trump signed S. 504 on July 30th, which sets new dates for veteran eligibility for American Legion membership.
If you served in the military at any time between December 7th, 1941 and the present and received an honorable discharge you now qualify for membership in the American Legion. 
Membership coordinator for Boone Post 130 is A.R. Moody at This email address is being protected from spambots. You need JavaScript enabled to view it. or (828) 963-5608. Dues are $35 per year. The post holds monthly meetings on the first Thursday of the month at 135 Bear Trail, which is a left turn off Grand Boulevard at the top of the hill.
Post 130 provides an Honor Guard for veterans' graveside services upon the family's request. In order for this to happen, the family must provide the funeral home with the veteran's discharge certificate known as DD 214 to show proof of military service. In the past, families may not have received Honor Guard services because they could not find the veteran's DD 214. If veterans will very simply take their DD 214 to the Register of Deed's office, they will register a copy to have available for the funeral home when that time comes. Veterans may also register their DD 214 at the Veterans Service Office. In either case, your DD 214 does not become a document of public record.