Blue Ridge Parkway hosts Overmountain Victory Celebration on September 14 – 16, 2023
(Spruce Pine, NC) – The 32nd annual Overmountain Victory Celebration will be held September 14 to 16, 2023, on the grounds of the Museum of North Carolina Minerals at milepost 331 on the Blue Ridge Parkway. This three-day living history encampment commemorates the route local patriots, known as the Overmountain Men, took on their way to the Battle of Kings Mountain in October 1780. 
School groups are invited to attend the event on Thursday, September 14, or Friday, September 15, by reservation. Student activities are planned each day from 9:30 a.m. to 2:30 p.m. and groups will rotate every 25-minutes through a series of stations featuring elements of colonial life and the story of the Overmountain Men. To make a reservation for a school group, email This email address is being protected from spambots. You need JavaScript enabled to view it..   
The encampment continues Saturday, September 16, and is open to the public from 10:00 a.m. to 1:00 p.m. Park visitors are invited to stroll through the encampment taking part in various demonstrations and visiting with re-enactors to learn what life was like during the colonial era.  
The march to Kings Mountain took place during the Revolutionary War as the American fight for independence was struggling. British Major Patrick Ferguson demanded allegiance to the King of England from the people living in the Carolina backcountry and the Appalachians, which was known as the over-the-mountain area. At that time, this geographic area was the informal boundary dividing the thirteen American colonies from the western frontier. His demand was a strategic blunder and it forced Scotch-Irish frontiersmen, now known as Overmountain Men, from the area into the patriot camp.  
 More information about the Overmountain Victory Celebration is available on the Blue Ridge Parkway's website at https://www.nps.gov/blri/learn/historyculture/overmountain-men.htm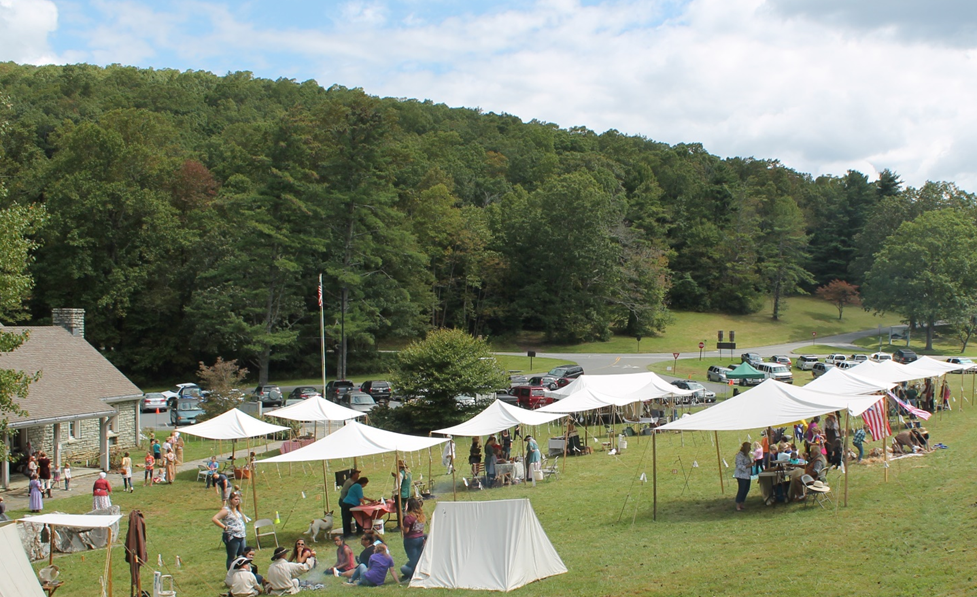 ---