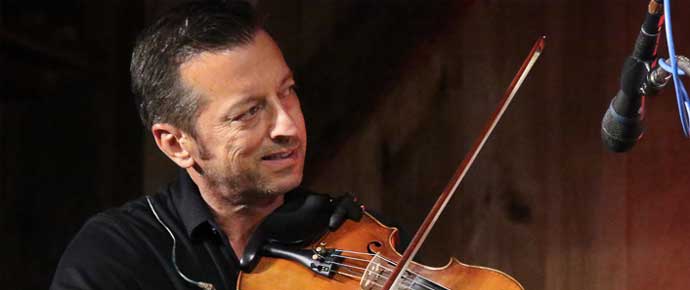 Jason Carter will Perform at the Historic Apptheatre
In his much-anticipated Appalachian Theatre debut, three-time Grammy and five-time International Bluegrass Music Association (IBMA) "Fiddle Player of the Year" JASON CARTER takes to the Doc Watson Stage for Americana Music at 7:30 p.m. on Friday, January 27, 2023.
Jason Carter & Friends: Lowdown Hoedown Tour is the next in-person concert in the "LIVE @AppTheatre" series taking place over the winter months of January, February, and March 2023 at the venerable landmark on King Street in downtown Boone. Reserved seating admission is only $20 per person, plus fees and tax.
---